30 Sep 20
St. Tropez | Purity Vitamins Bronzing Waters

The innovative and multi-award-winning Self Tan Purity range that saw the Purify Bronzing Water Gel sell out at launch in 2019, has three game-changing new additions to its line-up of ultra-lightweight, transparent, no rinse formulas.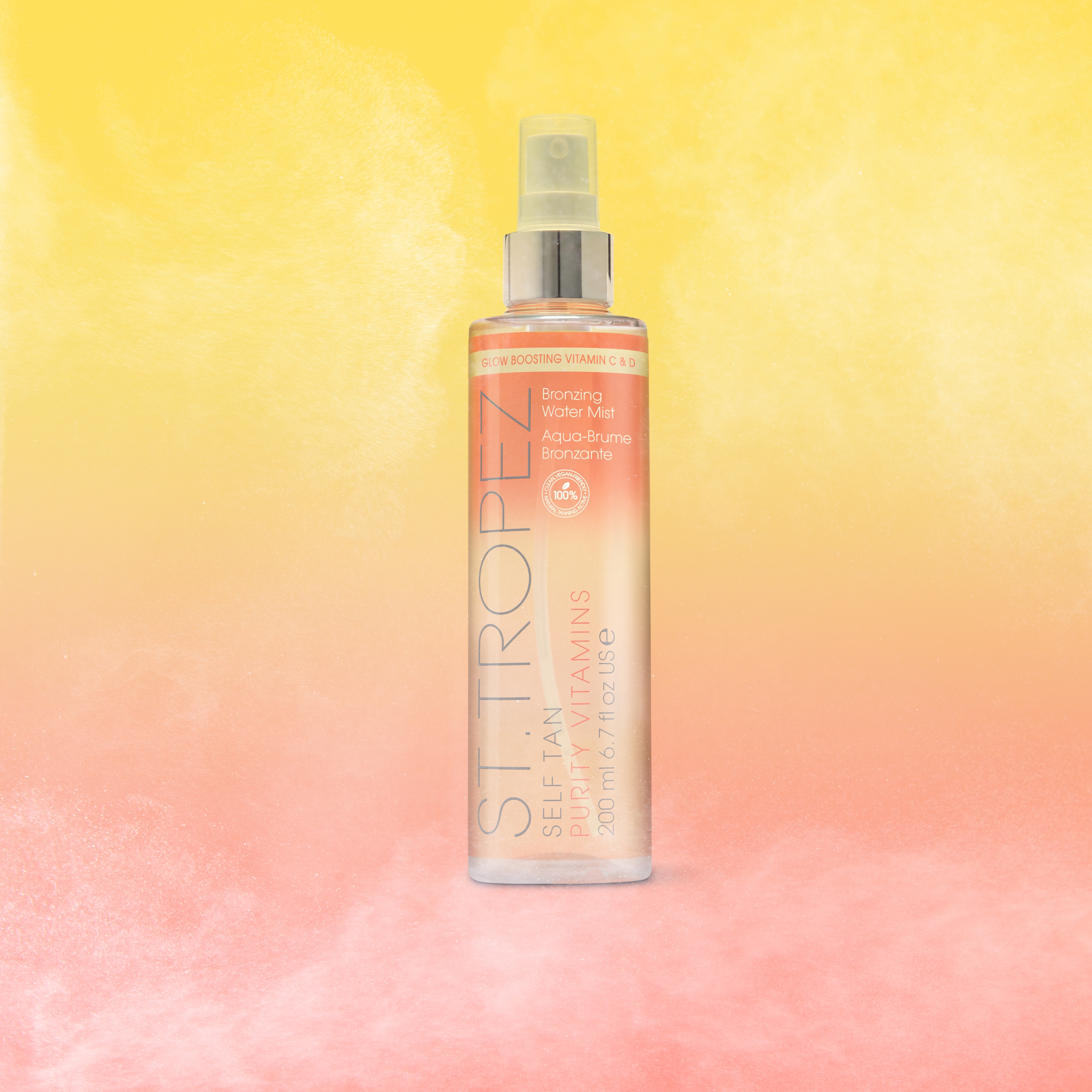 Purity Vitamins Bronzing Water Body Mist
If you loved the Purity Bronzing Water Gel, you're going to love the Purity Vitamins Bronzing Water Body Mist. This NEW clear tanning water is refreshing and easy-to-use with 95% natural ingredients. 100% natural tanning active, Hyaluronic Acid and Vitamin C and D boosters to brighten and protect the skin. For a skin quenching, radiant, medium glow that won't go patchy, simply spritz and glow.
Packed with Hyaluronic Acid for instant hydration that lasts all day (up to 24 hours)
Refreshing Green Mandarin Water and Hibiscus Flower Extract protect from free radical and environmental damage
95% naturally derived skincare ingredients and 100% vegan friendly
No rinse, no transfer, no streaks
Tropical fragrance scientifically proven to boost mood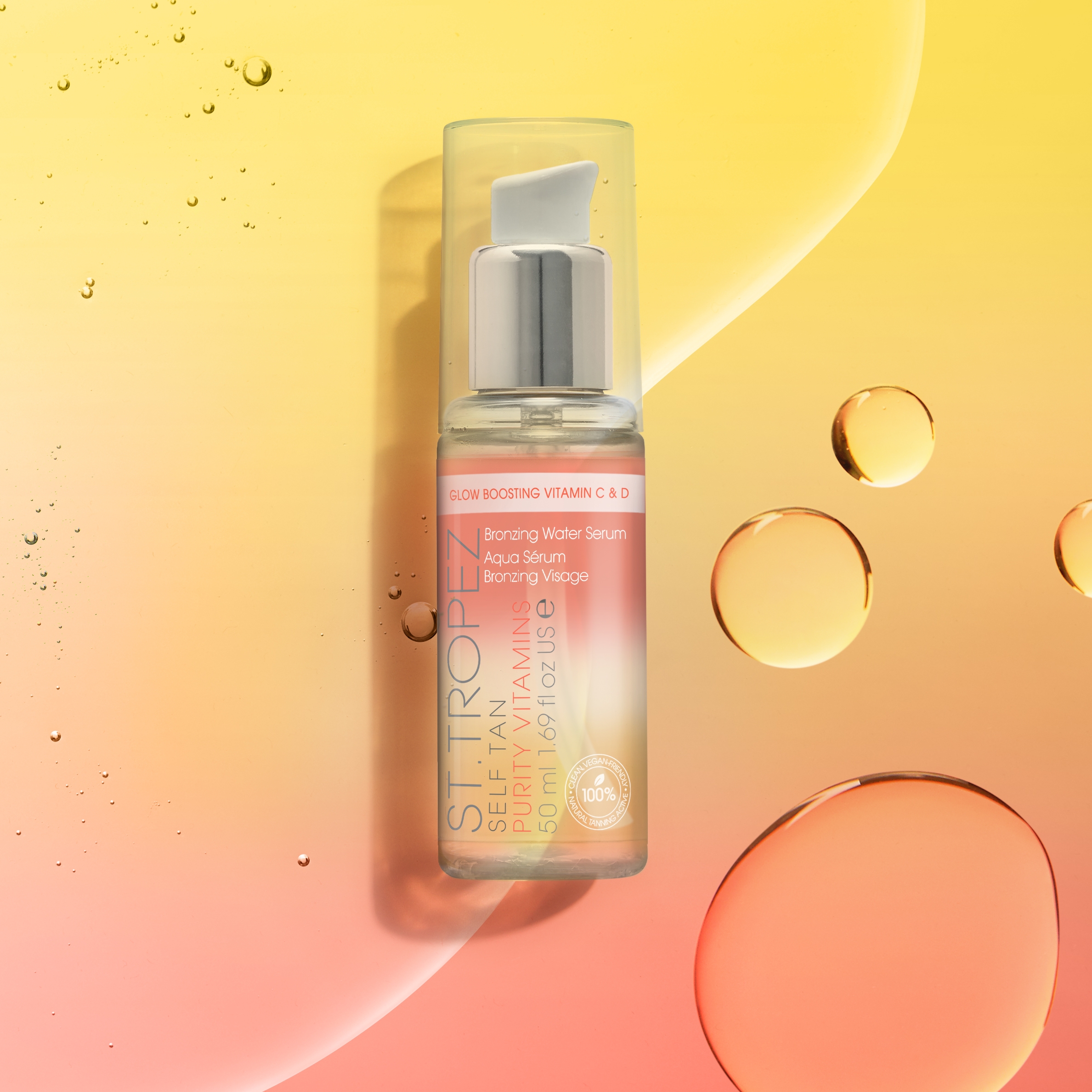 Purity Vitamins Bronzing Water Face Serum
Packed with elevated skincare actives, brightening, protecting and hydrating the skin in a weightless, barely there texture, whilst providing a powder soft, sun-kissed golden glow in just one application. As with the Purity Vitamins Bronzing Water Mist, the unique Sunshine Complex™ mimics the positive effects that you would normally get with from sunlight exposure, leaving you feeling good, and combined with the tropical fragrance it will instantly lift your mood too.
Infused with 93% natural ingredients including Hyaluronic acid which offers up to 72 hour hydration, Peach Flower extract for antioxidant protection, Vitamin C from the very powerful Kakadu Plum, to brighten skin and Avocado Oil - known for its high levels of Vitamin D. With the 100% natural tanning active this supercharged sunshine serum will leave you with a hydrating glow that lasts for days and fades evenly.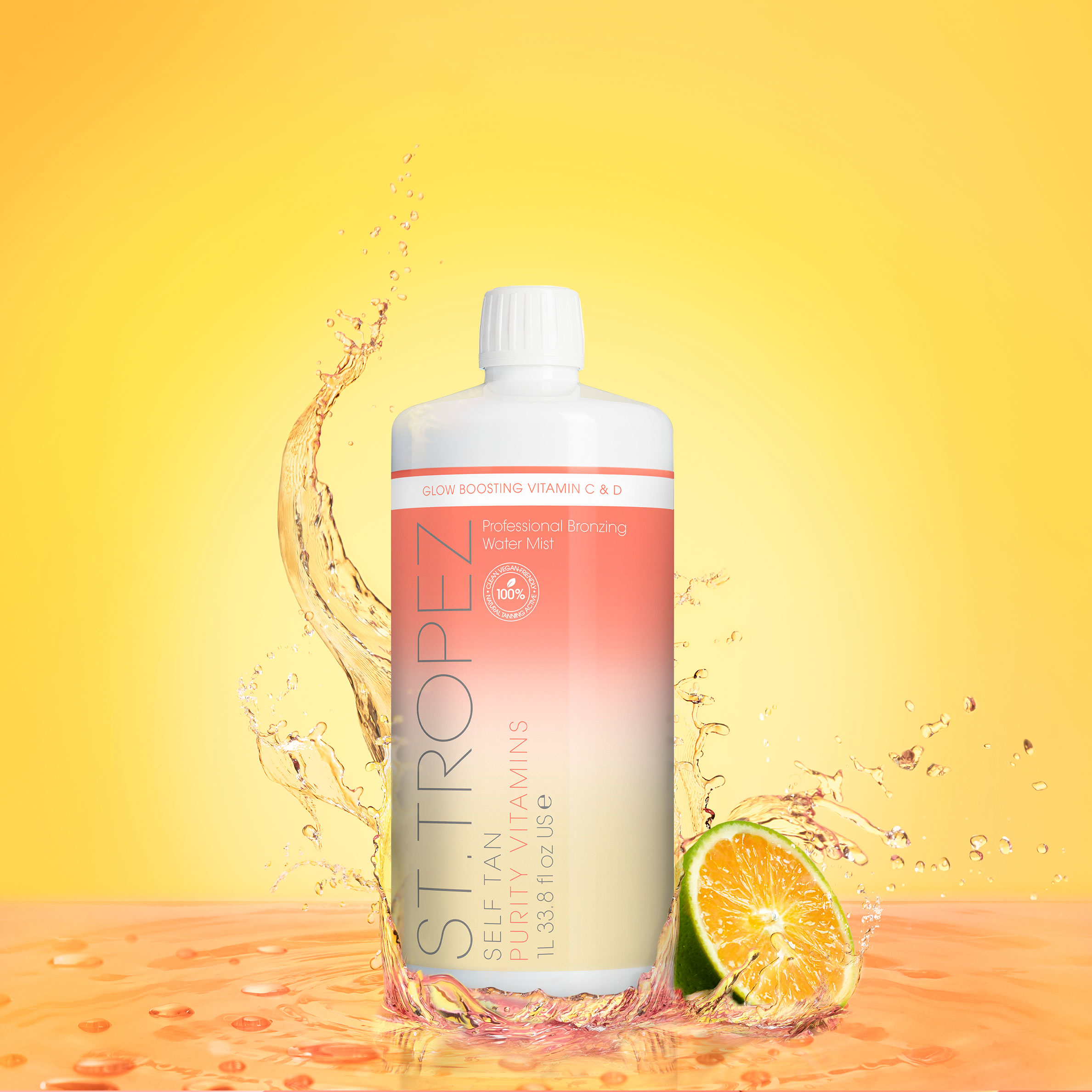 Purity Vitamins Professional Bronzing Mist
Purity Vitamins Professional Bronzing Mist is vegan friendly and enriched with Vitamins C and D boosters that brighten, protect and mimic the positive effects of sunshine without the harmful effects of UV rays - all as a result of the cutting-edge, Sunshine Complex™ technology. So now you can offer your clients a beauty treatment that is rooted in well-being and has a proven skincare benefit.
100% clean, vegan formulation.  Dermatologically tested and suitable for sensitive skin.  Recyclable packaging and made with recycled plastic.
* The St. Tropez clean beauty standard means the formulations are free from parabens, phthalates, mineral oil and formaldehydes. Fragrance inclusion is lower than 1% and materials are derived from sustainably sourced palm.
Back to News & Media