31 Aug 20
Fudge Curl Revolution Mist

NEW Fudge Curl Revolution Mist. Join the curl revolution!
Weightless curl enhancement to revolutionise the look and feel of your curls. No stickiness, no heaviness, no crispy crunch. Quench your curls' thirst for moisture and create beautiful definition, natural volume and texture with a healthy looking shine.
WEATHER-SHIELD™ technology delivers all day frizz control and humidity resistance to protect curl integrity and improve manageability.
Hold Factor: 2
Directions:
Spray liberally into hair and either air-dry or diffuse dry.

Sustainability:
All of Fudge bottles contain PCR/PIR and are 100% recyclable
They are made of PIR which means Post Industrial Resin.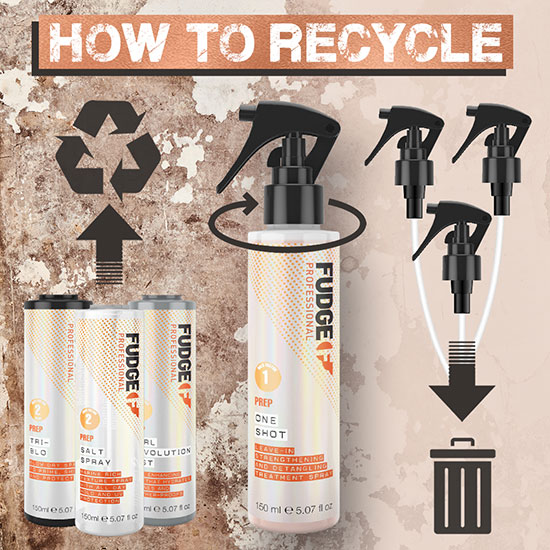 Styling Range
Fudge Professional new styling range includes four new products: Blow Dry Primer, Aqua Shine Serum, Matte Hed Mouldable and Curl Revolution Mist.
"The relaunch Style collection makes navigating the range more logical; hold factors are simplified from 1 to 10 on the packs, cult favourites like Shaper are now in easy salon friendly flip-open lids and latest innovations feature high performance properties, innovation textures and ground-breaking ingredients"
- Fudge Professional Global Brand Ambassador, Jonathan Andrew
Available nationwide at selected Hair Salons.
Back to News & Media