22 Oct 19
Max Factor | Lash Revival Mascara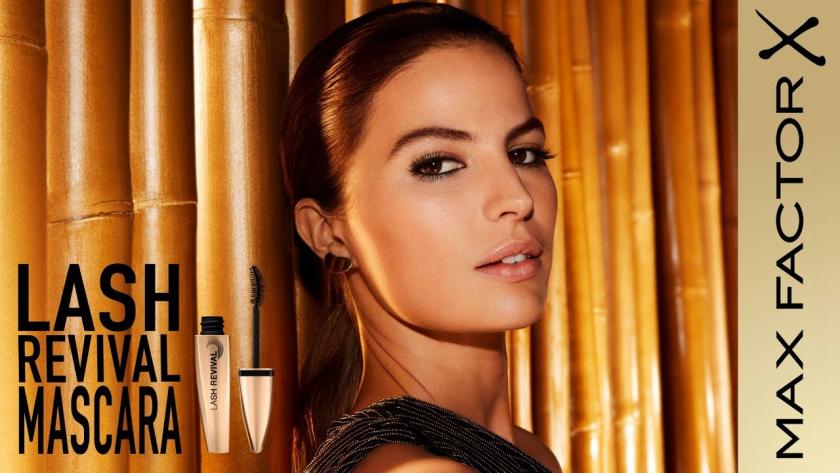 New Lash Revival Mascara, Max Factor's first mascara infused with bamboo extract, which visibly revives your lashes within just 4 weeks of application. Giving you your lash impact back, with longer, stronger and thicker lashes.
Continuing to innovate products with cutting edge good-for-you ingredients, Max Factor's Lash Revival Mascara offers a formula that fortifies and conditions with each application, giving care and long-term benefits to your lashes day after day.
With a curved brush inspired by the shape of the eye, it gently combs lashes to create volume with no clumps. Its innovative, strengthening formula with bamboo extract conditions for fuller and longer lashes.
Available in Black and Black/Brown. Max Factor Lash Revival Primier
New Max Factor Lash Revival Primer maximises volume and length while caring for your lashes. With a unique conditioning formula featuring vitamin E and oils, you can boost lashes and condition them over time, as its micro-fibres instantly add length to your lashes.

•86%* of customers said it maximised the results of their mascara
•84%* agreed it provides an instant lash boost, 82% said it added extra thickness to lashes
•80%* agreed it maximised lash length
*From a study with 114 participants Max Factor Brow Revival
Revive brows to their former glory by creating a fuller look with Max Factor Brow Revival. With a long-lasting, waterproof and smudge-proof formula, it features a brow boost complex including a blend of oils and vitamin E designed to enhance and improve the natural brow appearance over time. Infused with spherical fibres for instant density and thickness, the minisized brush coats all hairs and allows for mistake-proof application.
Available in Blonde Brown and Black Brown.

•89%* said their brows looked fuller and agreed it is quick to apply
•87%* said the formula was fade proof
•80%* said it builds full and perfect eyebrows
*From a study with 109 participants Max Factor Masterpiece Nude Matte Palette
Create any eye look you wish with Max Factor's hero Masterpiece Nude Matte Palette, now with more intense, highly pigmented colour. With an extended matte colourway, the velvety smooth shades allow you to create eye combinations to match any occasion, day and night. Palette's available in Sunset (left) or Sands (right).
Back to News & Media